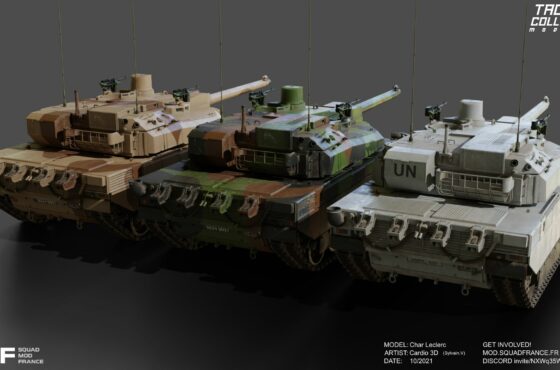 FEATURE Added RMB feature to the leclerc, M2 switch on AP and HE BALANCE FRA_Gorodok : Changed 2DB instead of Spahi in order to get the Leclerc MISC Updated Leclerc textures Review Fire SFX of the HK416 and FAMAS Changed Leclerc gunner reticle Changed PUMA passenger area material, less dark BUGS Removed infinite munition and...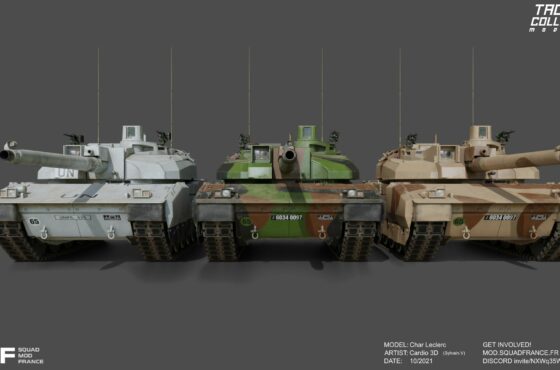 FEATURE Added french shovel to FRA10 Added Gun, 1p, 3p animation for the AT4CS. Range can be set between 100m and 450m with a 50m step Added Eotech 552, replaced the vanilla eotech of the mod by this one. The new model matches more the eotech 552 Added Maximi. Added Eotech su234. Optic for the...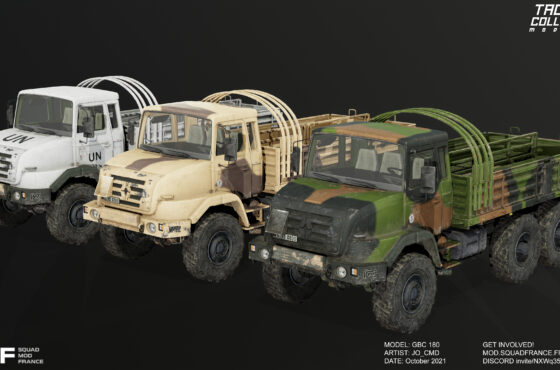 FEATURE Added new zoom posibility to the MILAN 11x Added extra FOV with the 1x ELCAN Added FRF2 mid and far fire SFX Added HK417 with ELCAN DFOV 156 (6x and 1.5x) as second marksman for the FRA 2020 Added new GBC and textures Added UN camo for the GBC Added wreck part for the...