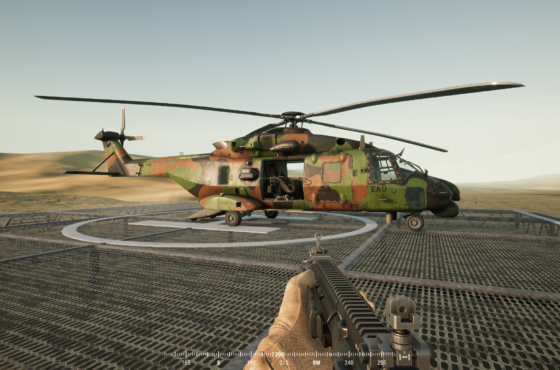 MISC Review Fire SFX of the HK416 and FAMAS Updated Leclerc CMD reticle to be connceted with the gunne Added an offset for OECC and 12.7 reticle to compensate the difference between these weapons BUGS Fixed texture on the antenna for the Leclerc desert and UN Fixed 2 HMG in the same squad for FRA...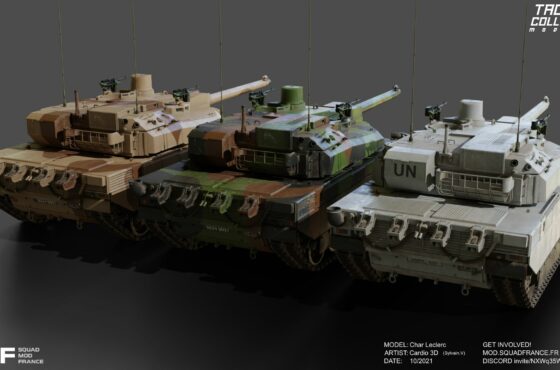 FEATURE Added RMB feature to the leclerc, M2 switch on AP and HE BALANCE FRA_Gorodok : Changed 2DB instead of Spahi in order to get the Leclerc MISC Updated Leclerc textures Review Fire SFX of the HK416 and FAMAS Changed Leclerc gunner reticle Changed PUMA passenger area material, less dark BUGS Removed infinite munition and...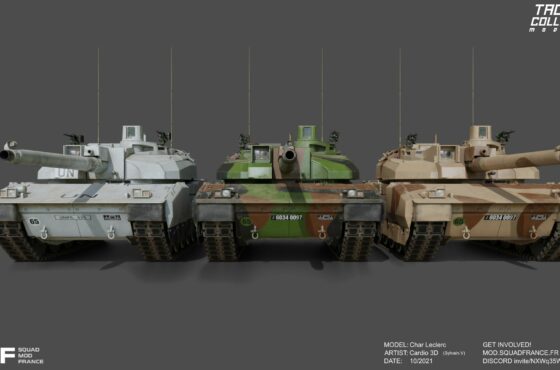 FEATURE Added french shovel to FRA10 Added Gun, 1p, 3p animation for the AT4CS. Range can be set between 100m and 450m with a 50m step Added Eotech 552, replaced the vanilla eotech of the mod by this one. The new model matches more the eotech 552 Added Maximi. Added Eotech su234. Optic for the...