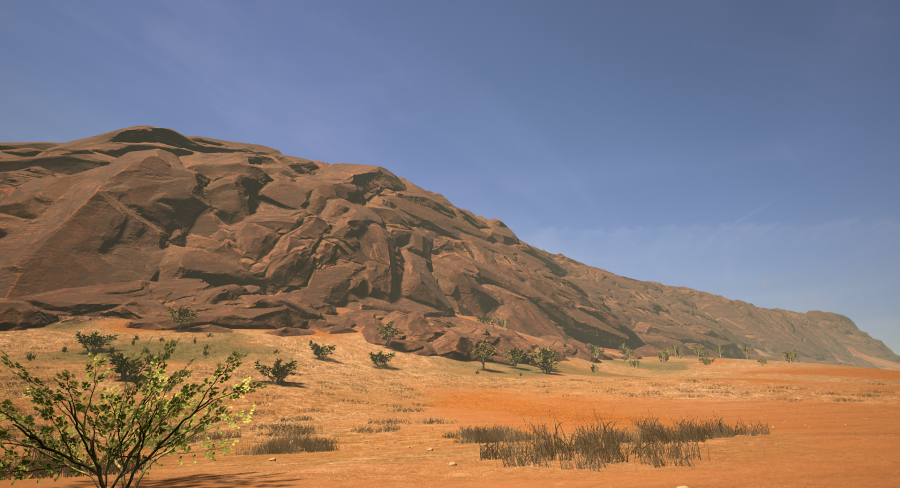 Copyright Notice
All Vehicle Designs, Object Designs, Product Names, Graphic Logos, Brand Names, References  are property of their respective owners and are for identification and non commercial purposes only ; use of these Vehicle Designs, Object Designs, Product Names, Graphic Logos, Brand Names and References does not imply endorsement. We plan to obtain any authorization required before in game implementation.
Growing Team
SimO__ (Sound Designer): "This month I've been particularly focused on the TRM2000 in order to get it completed to an alpha standard. The vehicle now has new and improved internal and external audio, an enter and exit door sound as well as cab lights, headlights and tail lights. The TRM2000 is not fully completed but will most likely have its final adjusments made by the end of the week. In other audio news, place holder gun shot and reload sounds for the FAMAS have been completed and we are simply waiting for the animators to complete their work before implementing these features into the engine. Next month expect to see a VBCI audio overhaul, binoculars sounds for the new SMF binoculars, C4 explosions and dynamic bullet casing audio."
Keep in Mind that this is a VERY LOW GRAPHIC QUALITY model – nowhere close to the final result. Focus on Vehicle Ambiant Sound and Engine.
C-4
"Hi, Phoenix here! I have been working on the C-4. Together with Lokenn (Documentalist) we settled on a design that would fit our mod both design- and gameplay wise. I used Maya and ZBrush for modeling and Substance Painter for texturing and rendering. Recently I was named Lead 3D and I will keep striving to provide you guys with cool content!"
Lokeen: "Usually, wireless remote are simple fireworks remotes. But this kind of system is not very common. So we decided to keep a well known model in video games of Claymore remote, with an electrical detonator fixed on a Hexomax block."

Mapping
Legion (Lead Level Designer): "Our mapping section was slown down through the latest SDK update, causing problems with old Materials. After a couple of weeks most errors were solved and some new textures were added. We decided to work on a smaller area to hand out asap a playable version for the players. Progress should be more steady now. All compounds will receive a more african look soon to fit the area."
Airport Tower by Chap (3D Artist).
Acacia Trees – Different States by BobbyJ (3D Artist).
Working on layers.
InGame Landscape (WIP).
Accurate representation of Real World Locations.
More Weapons and Accessories
Blow it Baby_James!
Rebellion version.