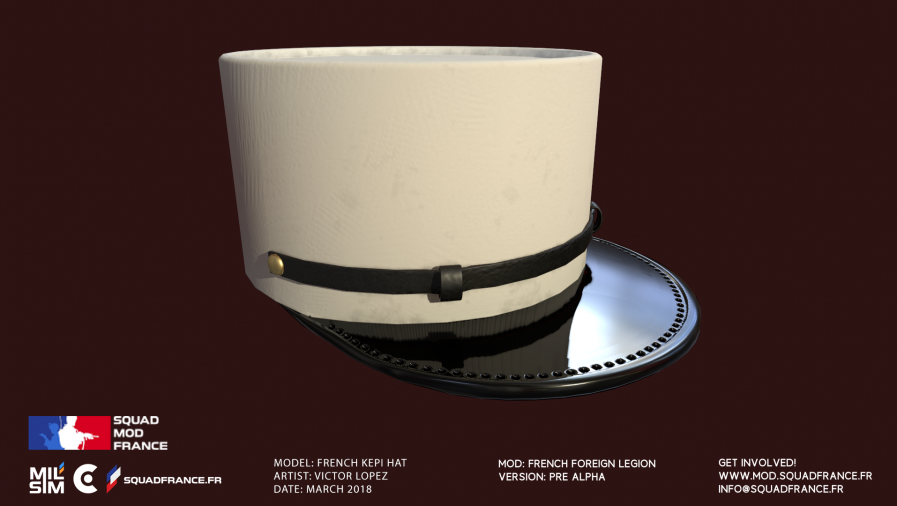 Copyright Notice
All Vehicle Designs, Object Designs, Product Names, Graphic Logos, Brand Names, References  are property of their respective owners and are for identification and non commercial purposes only ; use of these Vehicle Designs, Object Designs, Product Names, Graphic Logos, Brand Names and References does not imply endorsement. We plan to obtain any authorization required before in game implementation.
INTERVIEW
Baby_James is the Creative Director of the Centrum Europa Studio, and one of our most experienced artists. We are glad to show him up to you.
1/ Can you introduce your profile to the public Baby_James ? Where are you living ?
I'm James, from Cheshire, England and I'm currently living in Lincoln.
2/ We know that you have a life outside of the mod. What is your job, tell us a bit more about your life IRL ?
I'm a student in my final year studying product design at the University of Lincoln. My life is spent between working on my degree and drinking in the pub. And in between all of that I find some time to work on the mod!
3/ You are one of the very first member of Centrum Europa Studio, working on French Mod, how did you arrive here ?
I was approached by Skor early in the summer of 2017, and at first I was dubious about the mod, having come from a project that had unfortunately flopped. But I eventually joined and we really got the ball rolling. Turns out a lot of people from the mod that had flopped ended up joining this team, so it was nice to see some familiar faces. The team has grown loads and is full of like minded people who are willing to work together and learn from each other to achieve what is hopefully a very successful faction add on.
4/ We said you are Creative Director, how do you feel with that responsibility and what are your tasks ?
Big title hehe, but my job is just to ensure the look, feel and overall quality of the mod is all on the same page. Any big creative decisions are put past me, but I don't see myself as telling people what to do. I'm by no means an expert on game art at all, I'm still very new to this. But it's good to have someone who knows the end goal and has a good idea of what the team wants to achieve. Most of the decisions we make are a group discussion, I just make the final decision, it's a very relaxed environment, and I love it.
5/ What are your wishes and expectations for the mod and the Squad's community ?
I just hope that the mod is played and enjoyed by everyone in squad. Hopefully it'll become a requirement to join most servers, as hopefully in the future most will host it! The squad community, especially everyone on the modding hub are brilliant, and we're so lucky to have such a transparent development team. None of this would be possible if it weren't for the devs helping out.
(Royal Navy, Royal Air Force and Ministry of Defence logos are made to be seen as part of the art presentation – see copyright notice)
Thank you Baby_James for your time, and thank you for all your impressive work in the Centrum Europa Studio.
You can contemplate here his Artstation profile with all his wonderful models and projects. Please leave him Likes and Comments to support his work !
https://www.artstation.com/artwork/W9LGv
Happy Mapping
GBC 180
NF1 Machine Gun
Kepi Hat