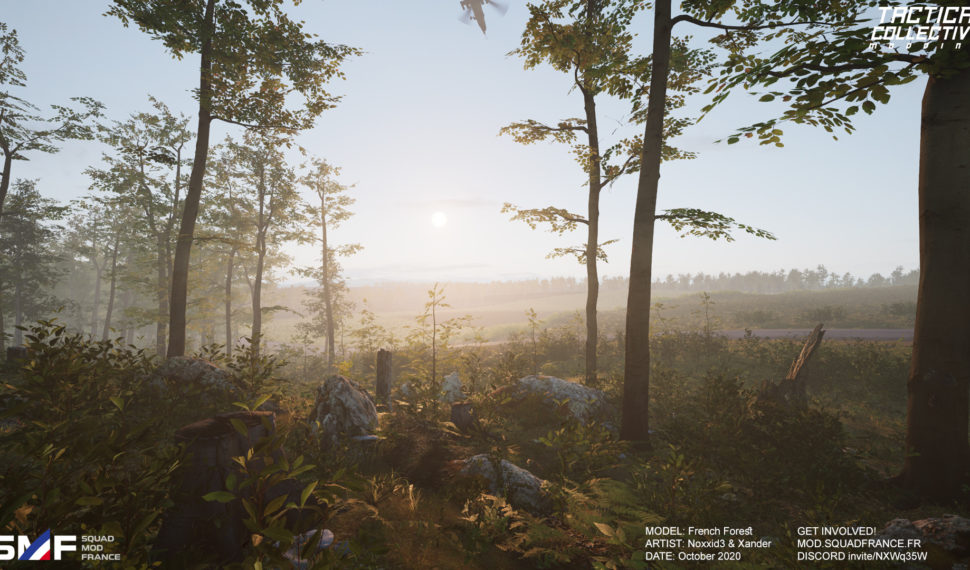 Hey Squaddies,
We hope you're doing well !
Since our latest WIP (WIP#24), new artists joined the team and their work has already been pushed in the engine by our developer.
The future looks bright, so thank you all for your support.

Here is what we have done this month!
VOICES and MUSIC by Otha, Matthew and Varko
A really important task for us is to provide the right amount of immersion. The Sound design team presents you a few samples of what they have done. Foreign accents for the Legionaries are also planned.
VBCI Sight 2D by DanielSMA and Medinar
With the help of our VBCI (IFV) crewman Cisnero who provided references, DanielSMA and Médinar made new aiming optics for the Gunner and the Chief commander.
VAB 7.62 Turret by TiTooNeT
The VAB CB52 Turret, ready to have the MAG58 7.62mm mounted on.
New artists
Since our latest WIP as showcased by streamers' videos, several people joined the team. Thanks to their combined work we have a new FOB and other cool props for the FFL Faction.
ER 315 by Joejomefirst
Joe made an amazing work with this radio. You will find it on the FOB and inside vehicles such as the VAB, VBL or PVP.
Remo Antenna by CaptainPrice
Armée de Terre Box by Joemefirst
Medical Box by Boris
French Forest by Xander and Noxxyd3
Our level design team is currently focusing on the French map's flora as well the urban areas.
Medieval Bridge by Clark
Clark is working on the level design aspect and is bringing new assets to our maps.
FRF2 Sniper Rifle by Baby_James & TiTooNeT
The Scrome J8 scope had to be redone, so TiTooNeT made a new one , MyDude and Umbop made the animation and Medinar pushed it in the engine.
Sound is from the M110, Sim0 is working on an original one.
Because it's WIP, consider everything to be likely to change.
Trello updated
Join us!
We are currently looking for a 3D animator and a UE4 programmer. Join us! hit our discord recruitment channel if you want to help.