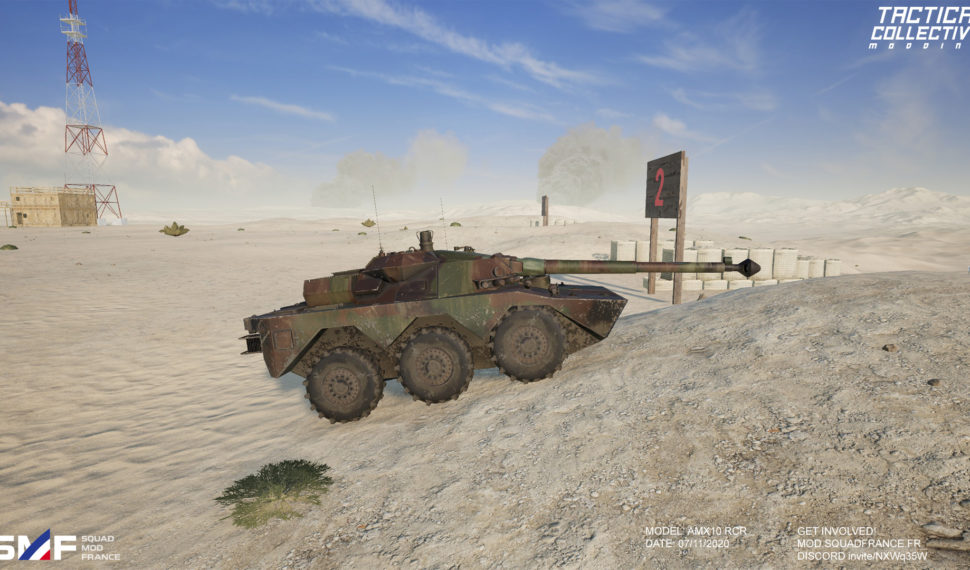 Hello Squaddies,
We hope everyone is doing well during these tough times!
Presenting another WIP, and this is a large one indeed.
To make it clear with you gents, our main goal is to have a playable Skirmish (beta) version of the mod come December/January. This is a time frame we would like to aim for, though it can change and we will keep you updated. We are trying our best to make this happen, but every Tactical Collective member works in their free time so fingers crossed.

Here is what has been done this month!
FAMAS overhaul by Drakoliche and AIMPOINT COMP M by BORIS
The previous Famas 3D model needed a cleanup, so MaRqUiS and Drakoliche dedicated most of their time to update this French legendary weapon. The new attachments were handsomely made by Titoonet and BORIS. You will find six different configurations with these, along with the Scrome J4, and a 4x optic.
BORIS did a wonderful job on the aimpoint, great for close engagements and peering at baguette's.
HK 417 with S&B PM II by BORIS
BORIS once again showered us with his talent, on the awaited and beautiful HK417. Comes standard with the S&B PM II Scope, and yes this is the marksmen class.
VAB ULTIMA TTOP(RCWS) and CB52 by TiTooNeT
The VAB CB52 Turret has been added with the MAG58 7.62mm mounted on top. The new and improved 12.7mm remote controlled weapon station is ready to see some action.
Please note that some parts of the RCWS turret are from OWI.
PAMAS G1S by Joejomefirst
Joe did amazing work on the Pamas, thanks to Médinar for pushing it to the engine, and getting it ready for action in game.
VECTOR MAGNIFIER x4 by Exo
With the model already done on the HK417 lets not forget the sister, the HK416. Thanks to Exo with crafting the magnifier for it.
PETARD 250 GR by CaptainPrice
Fans of the Engineer class rejoice, feast your eyes upon the new model of the demolition charge. You can thank CaptainPrice for crafting such a beauty. Enjoy the serious putty (pun on silly putty).
AC PR F1 Mine Animation by JabbingJipson
One of the newest members to join the team, Jabbing is currently working on animations for us, here's an example of what he achieved so far.
French Forest by Xander and Noxxid3
Currently the level designers been working diligently on the French Map and its looking like a welcome addition:
AFRICAN HUT by Clark
Clark created some small huts for us for the Africa map, and so far it's looking pretty sweet. Would allow some welcome shade.
AMX10 RCR Adjustable Suspension by Médinar and Sights by JO_CMD and Raphy
Médinar laid out some magnificent work, with a working and well made adjustable suspension system on the AMX10.
JO made the 2D Commander and Gunner sights, while Raphy made the integration.
The arrow of the commander points in the direction of the gun, pretty neat aint it?
VBCI overhaul by TiTooNeT
Titoonet worked tirelessly to present our new Nexter VBCI!
The previous model needed a big overhaul. It was decided that a new one was needed. A 12.7 (.50 cal variant) RCWS VPC version of the vehicle is in the works.
Trello updated
---
Everything you see here is a WIP, nothing is final and things may change. Thanks for your understanding.